Soul-Tending One Year Programs
(Click any art image to see it larger.)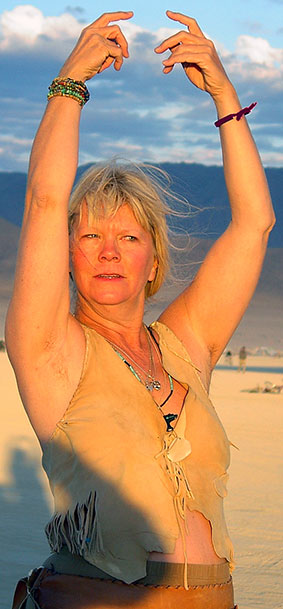 E

XPLORE

S

OUL AS

P

LACE~~~


N

ATURE AS

N

URTURER~~~


C

OMMUNITY AS

C

ONTAINER OF THE

H

EART~~~
YOU

ARE INVITED TO JOIN OTHER COMMITTED INDIVIDUALS on a JOURNEY of PERSONAL GROWTH AND SOCIAL EVOLUTION IN THIS TIME OF GLOBAL CHANGE~~~~~
Two separate YEAR-LONG PROGRAMS are available...
One will be held in Oakland and one in Santa Rosa, California!
Please join Marci Graham as she guides you and walks with you into an inquiry into your essential nature and assists you in discovering for yourself the unique gift that you bring to life!
Most of us are aware that all is not well in our world. Peak Oil, Climate Change, and myriad related crises for our civilization are converging in ways that call for us to reinvent ourselves as people and as a culture.
Let's gather in a spirit of love and creativity to explore what's possible for humans in these unprecedented times.
In service to humanity and our precious planet, Marci Graham is offering this unique program that includes reading, ritual, exercises, time in nature, and deep introspection and sharing. A key component of this program will be a remarkable book by Bill Plotkin, Nature and the Human Soul.
Monthly gatherings will be a rich forum for conversation and exploration on a very personal level—an opportunity to inquire into the questions "What kind of human beings do we need to be at this time of global change??" and "how we might get there from here?"
In his book, Bill Plotkin introduces and fully explicates what he calls the "Soulcentric Wheel of Development." The wheel represents five things:
A map or story of optimal human development
A set of guidelines for individual psychological healing and wholing
A design tool for creating healthy human communities and life-sustaining societies
A deep cultural therapy—a way to heal and transform our existing human cultures
A portrait of the emerging stage of human evolution
Bill is on to the big questions of our time... and we must engage with him!!
Marci has experienced this and knows—through leading her 2008-2009, and 2010 year-long programs—that much can be gained, both personally and at the community and cultural levels, by diving deeply into this extraordinary writing.
For more information on the book, see http://www.animas.org/newBook/.
From November 2008 to September 2009 Marci participated in her own personal year-long exploration with the Animas Valley Institute (Bill Plotkin's company) where the charge was to cultivate our own
"soul infused artistry and leadership in this time of global change" through a year of exploration punctuated by four week-long nature camping and soul task events.
Marci deeply desires to bring this work to TWO MORE GROUPS of concerned and passionate people...in two different geographic locations!!
Let's gather two vibrant and curious groups that are willing to meet once a month at a regular time for 12 months to immerse ourselves, revel in, and look deeply at our lives and our communities through the Soulcentric wheel's window.

Each person will be expected to read this book deeply and come prepared to be in conversation and exploration with the material and the group.

We will read the book between sessions in chapter increments. The first session will be an introduction... without any required preparatory reading.
Marci will include a personal, private 2-hour listening/counseling session with each participant, plus a weekend retreat to dive into nature herself and listen for and experience nature's wisdom. Marci will offer mentoring for an additional fee for those who desire an even deeper exploration.
These two programs include three components:
1) Twelve monthly evenings 6:30 to 9:30PM, April 2011 - March 2012
OAKLAND, CA

...address provided upon registration


WEDNESDAYS

...all the third Wednesdays with 1 exception
April 20
May 18
June 15
July 20
August 17
September 21
October 19
November 2 (1st Wednesday)
December 21 (could change)
January 18
February 15
March 21
SANTA ROSA, CA

...at my home


THURSDAYS

...all third Thursdays with one exception
April 21
May 19
June 16
July 21
August 18
September 22
October 20
November 3 (1st Thursday)
December 15
January 19, 2012
February 16
March 15
2) A 2 hour private session with Marci ~~~ time to be arranged individually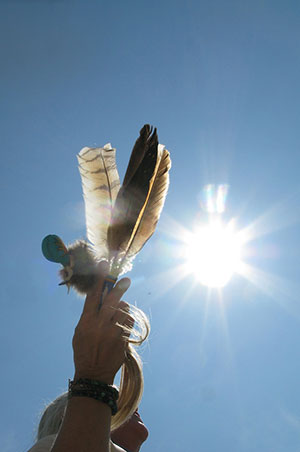 3) An experiential Weekend Retreat to dive deeper ~~~
We will journey to place where we have easy access to wild nature and engage in explorations that walk us more profoundly into our own psyches. We will spend time in silence and in connection with the natural beauty we encounter and we will return to be in Council and recognition with each other. This will be a time of discovery and possibly retrieval of something precious that may have been lost to us. Prepare for Mother Nature to become a teacher.
Date TBA... most likely September or October
Friday opening at 2PM and closing Sunday at 4PM
Place to be announced
There will be an additional fee for the retreat center, lodging and food... approximately between $200 and $250, payable prior to the event.
Total year-long Guide Fee~~~ $595 per participant
Repeater price $300.
ARE YOU UP FOR THIS??
Let Marci know that you want to be a part of these already forming groups... Your opening session will be either on Wednesday, April 20, 2011 in Oakland

OR

Thursday April 21, 2011 in Santa Rosa depending on which location you choose. This first evening together you will be introduced to the book and each other—then we will dig deeply into this rich writing, our hearts, our lives and the way we live them and grow together as a community of mature adults ready for the future.
Please REGISTER with your contact information and the location you desire, and then snail mail your check.
Your voice is important... your heart is needed and your love of the planet... is an immeasurable gift to share!!